Welcome to our branch in Bremen-Arsten!
Up to 750 used vehicles in good condition that have all been inspected by independent experts are waiting for you on our premises, which measure almost 25,000 square metres in total. Our large showroom makes it possible for us to display up to 120 vehicles indoors.
The branch is conveniently located close to the A1 motorway exit Arsten, and stocks a good mix of used vehicles of all makes and models.
Watch our experts inspecting the used vehicles, go for an extensive test drive at your leisure and let our on-site team advise you; there's no rush.
Whether you require finance, a warranty or another service – our team is there for you!
Browse vehicles in Bremen now
At our branch in Bremen-Arsten, we also stock a limited range of selected and affordable second-hand tyres and complete wheels in good condition. Our Tyre Centre in Bockel offers a wider choice.
Our new virtual tour
You can now have a look around our Bremen branch from the comfort of your home. Explore the ground floor, the top floor or take a look behind the scenes
of our detailing bay – or browse our over 700 vehicles.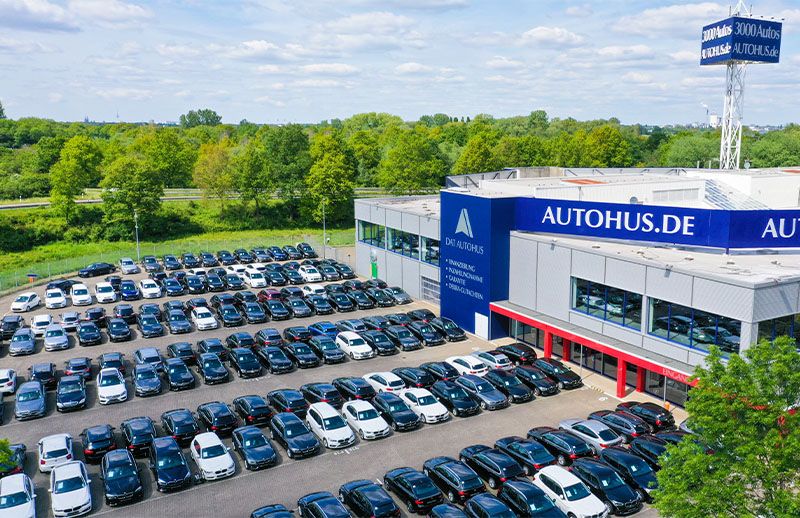 Bremen
Arster Hemm 50
28279 Bremen-Arsten – Germany
Phone:
+49 421 - 244 00 0
Mondays - Fridays: 9:00 - 18:00
Saturdays: 9:00 - 16:00
Nearby for you
To make our customers' time and experience at our branch as comfortable as possible, we have compiled a list of a few useful local services for you. Consult our list to find the nearest hotel, local vehicle licensing office, restaurant and taxi company.
Can't find anything that meets your needs?
Please do not hesitate to ask our staff; they're always happy to help.
Contact us now