Our branches - never far away from you
Over 195,000 square metres of forecourt – the DAT AUTOHUS branches provide enough space for our huge choice of high-quality used vehicles of all makes and models.

They are conveniently located close to all of the major metropolitan regions in northern Germany and easily reached, which facilitates efficient logistics processes that ensure the daily addition of up to 80 new used vehicles.

Potential customers from Berlin, Bremen and Hamburg as well as the surrounding areas can choose the vehicle they are looking for from our attractive stock "right on their doorstep".
More than 4,000 vehicles on offer
250,000 vehicles sold
195,000 square metres of forecourt
180 staff at your service
Bockel
At any time, our branch in Gyhum-Bockel stocks around 2,500 vehicles in good condition for our customers. Its perfect location between the major cities of Bremen and Hamburg appeals to many private customers. The forecourt measures over 100,000 square metres. The team currently consists of around 130 well-qualified and trained staff. Up to 80 new used cars arrive here every day.
More about our Bockel branch
Bremen
In Bremen, over 750 vehicles are on display on premises that measure 25,000 square metres in total; approx. 7,000 square metres of this is showroom space. Ever since it opened in 2012, this branch has specialised particularly in "nearly new" used cars. At our Bremen branch, 40 staff are there for our customers and happy to deal with their queries.
More about our Bremen branch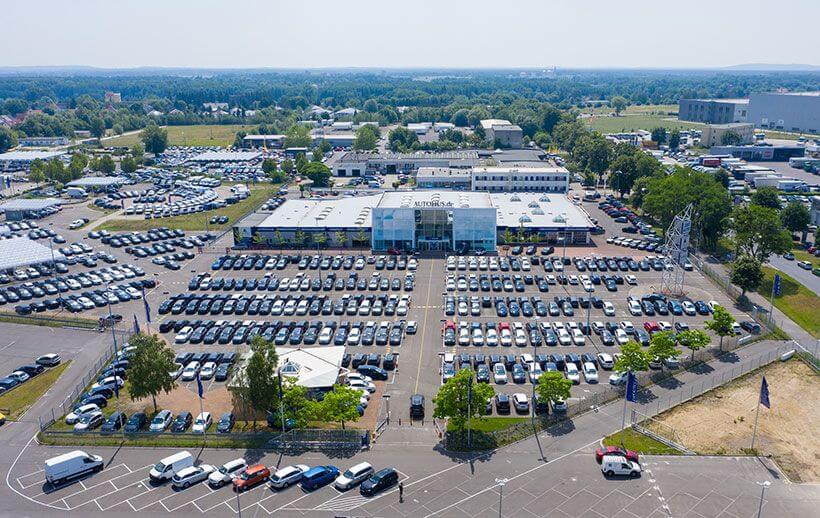 Berlin
Our branch in the Berlin suburb of Hoppegarten bei Berlin stocks almost 1,000 vehicles for you. With premises measuring around 65,000 square metres close to Berlin, this branch is an extremely busy hub for national and international private as well as business customers who are looking for used former company cars.
More about our Berlin branch