Services for private customers
We offer our private customers the "DAT AUTOHUS PLUS" quality assurance package
and make it possible for you to purchase vehicles from our wholesale offer of up to 4,000 cars of various makes and models.
Set up an AUTOHUS account right now and benefit from advantages.
Set up account now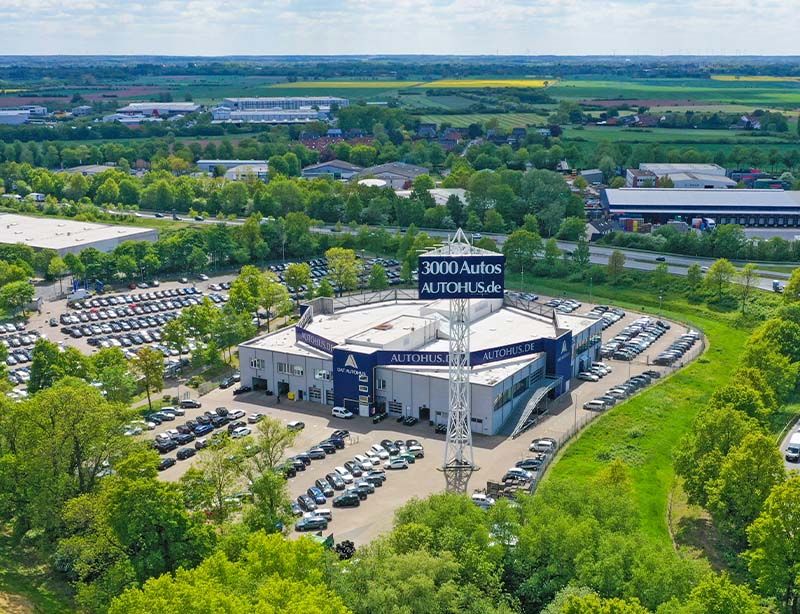 We are there for you!
At our three branches, we have up to 4,000 cars available for you to choose from, conveniently sorted according to make and model. You might therefore even end up with five or six vehicles on your shortlist. Take your time and have a good look at your preferred cars – a full price list is also on display inside our showrooms in Bockel, Bremen and Berlin.
You can read the used car inspection reports for the respective vehicles at our information points. On request, we will reserve the vehicle you have chosen for you for a limited period. We are sure you will appreciate that we usually sell vehicles with over 180,000km on the clock and/or vehicles that are older than eight years only to our business and export customers.
We are also happy to advise you on car finance or on leasing your car. Please do not hesitate to ask us – we are looking forward to meeting you in person.
Contact us now
Our services for you - we are a one-stop-shop
With favourable financing offers for a new used car

Finance service
Used car guarantees just in case

Warranty service
Find out the cheapest premiums through an online comparison

Insurance service
Whether summer or winter tyres - new or used - with our tyre service we give your vehicle the right profile

Tyre service
Vehicle purchase – find it fast, rather than searching for ages
Our extensive offer of models from the major leading manufacturers Audi, BMW, Ford, Opel, Mercedes and Volkswagen in countless feature and performance versions usually consists of former company cars with a full service history that were serviced regularly by professional, authorised and specialist servicing centres.
Most of these cars were also driven over long distances, which causes considerably less engine and chassis wear and tear than you might think, going by their mileage. We offer our private customers the "DAT AUTOHUS PLUS" quality assurance package when they purchase vehicles from our wholesale offer of up to 4,000 cars.
Go to vehicle search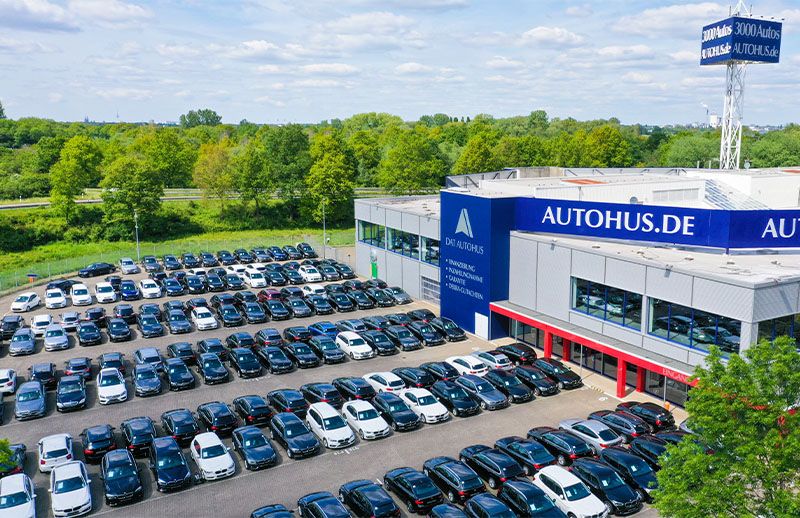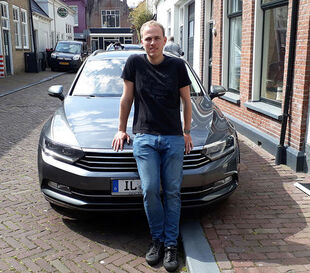 Hannes Z.
The whole transaction was completed in no time at all and was uncomplicated.
I have now happily driven the car for over a year without any major incidents.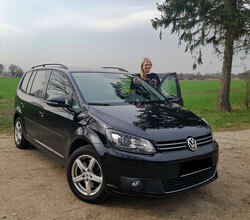 Mareike H.
I would always use them again. When my previous car had to be replaced suddenly and unexpectedly after almost ten years, it was obvious to me that I would choose DAT AUTOHUS again. The Touran is the third car from DAT AUTOHUS in our family. They have a wide choice and offer good value for money.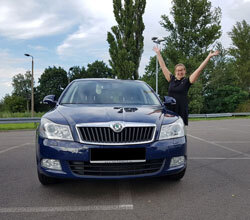 Kathrin L.
I am very happy with the car buying experience at DAT AUTOHUS. Mr Ejjeh advised us well from beginning to end. Always happy to come back.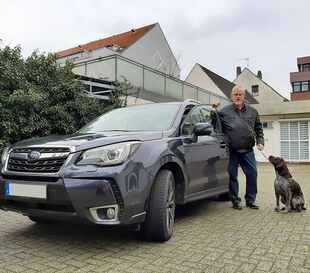 Cord H. aus Bremen
Ich bin richtig stolz auf den SUBARU, welcher auch von meinen Freunden hier in Bremen und in England / Schottland positiv begutachtet wurde. Auch meine Deutsch-Drahthaarhündin Enya fühlte - und fühlt sich - in diesem Auto rundum wohl. Durch Ihre ausgezeichnete, sachliche und kompetente Beratung, sehr geehrte Frau Lutz, hatte ich mich bekanntlich für das Fahrzeug entschieden. Bei der Erstbesichtigung des Forester auf dem Gelände vom Dat Autohus muss ich gestehen: Es war die bekannte Liebe auf den ersten Blick!
Buying a car from DAT Autohus is a relaxed experience
Our services for you when we buy your car
Used car warranty including used car inspection
from €399.00

Also drive your car without having to worry once you have bought it and be prepared if the worst comes to the worst. Our experts are happy to advise you.
Dekra seal of approval + German vehicle road safety inspection ("HU") and emissions test ("AU")
Used car seal of approval
€170.00
Play it safe and ask an independent expert to thoroughly inspect your new used car.
---
German vehicle road safety inspection ("HU") and emissions test ("AU")
€132.50
You will need a valid vehicle road safety inspection certificate ("HU") to register your car. This also applies to short-term or temporary number plates for the collection of the vehicle. We are happy to deal with this for you so you don't have to worry about it for the next two years.
Using this service not only saves you time but also money, as we offer a total package for your convenience.
For only €260.00
Short-term number plate (five days, only valid in Germany) licensing service *
Short-term number plate
€110.00

Can be ordered from Mondays to Thursdays, at least 24 hours advance notice required. Only possible for vehicles with a valid vehicle road safety inspection certificate ("HU"), copy of national identity card and letter of authority. We are happy to advise you.
---
Short-term number plate express licensing service
€ 160.00

Only possible after prior agreement for vehicles with a valid vehicle road safety inspection certificate ("HU"), copy of national identity card and letter of authority. We are happy to advise you.
We'll buy your car - the process is straightforward, easy & hassle-free
Do you want to sell your car? Use our convenient and safe vehicle acquisition service and sell your vehicle to us.
Provide a few details of your vehicle in our online form and include a few pictures that give us a good impression of the condition it is in. We will never send you a standard quote; instead, our staff will carry out a detailed valuation of your vehicle and make you a fair price offer.
If you would like to sell your used car to DAT AUTOHUS, please discuss the next steps in the process with your contact person. On request, we will also give you the purchase price for your car directly on the premises in cash.
Sell your vehicle to us
Fair
Safe
Fast
You have questions?
If you have any further questions about our service or would like to make an appointment for on-site tailor-made advice, you are also welcome to contact us directly. Please refer to our general contact details for the respective branch to book an appointment, or complete our contact form with your query - we will get back to you as soon as we can.
Contact us now
---
* Our vehicle licensing service must be ordered at least 24 hours before the vehicle is collected from DAT AUTOHUS AG.
To be able to perform this service for you, we need a valid letter of authority as well as a valid copy of your passport or identity card.

** This service can only be purchased during the opening hours of the vehicle licensing agency offices.
Mondays - Wednesdays until 15:00, Thursdays until 17:00 and Fridays until 11:00.

* & ** Please note that we do not offer this service at our Berlin Hoppegarten branch.
Please do not hesitate to contact our sales team if you have questions.